Essential Aerospace Content
Here at Brennan we believe in the artistry of precision machining. Our components rise to the standard of industries demanding quality and precision, such as aerospace (commercial & military) applications with custom build-to-print parts and full traceability. Our expertise is frequently characterized by tight tolerances, hard-to-machine metals, and complex contours.
Brennan's team of engineers and project managers are continually improving our processes by analyzing the flow of the manufacturing environment and enhancing the experience for our industry partners. We are confident we can support your business needs and are well positioned to provide you solutions. 
On this page you'll find links to download Aerospace BluPrints, read related blog posts, and view our certifications! Click any of the images and links below to browse our informative content. 
Advantages & Applications of Aerospace Quality Fittings
Download your free whitepaper today
Click Here
The Critical Nature of Aerospace & Defense Certifications and Regulations
Download your free whitepaper today
Click Here
Flared vs Flareless Fittings in the Aerospace Industry
Both flare and flareless fittings are commonly used in the aerospace industry, depending on the application. the AN (Army-Navy) military standard calls for tighter tolerances and defines all fitting types, where the JIC uses AN specifications as the base line for their own standards and covers fewer sizes.
Read more>>
Six Common Types of Aerospace Fittings
Fitting Types
In the aerospace industry, sections of tubing are usually attached with flared or flareless (compression type) fittings, unlike steel pipe. The SAE Aerospace Standard (AS) establishes the requirements for fittings that are used in all types of fluid systems.
Read more>>
The Vital Role of Hydraulic Systems in Aircrafts
Hydraulic systems are used on aircraft to move and actuate landing gear, flaps and brakes. Larger aircraft rely heavily on these systems for flight controls, spoilers and thrust reversers. These systems are reliable due to using hydraulic fluid that is virtually incompressible and able to transmit high pressures while being lightweight and more durable in comparison to pneumatic systems.
Read more>>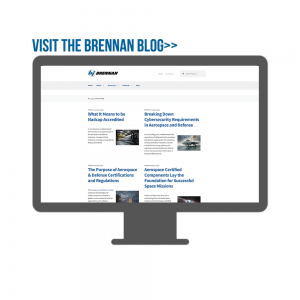 Our domestic manufacturing facility is located at
26420 Century Corners Parkway
Euclid, Ohio 44132
Phone: 216-531-9393
Fax: 216-631-8214