Whether in aerospace and military applications or off road equipment, the use of aerospace quality components in manufacturing or MRO is the
right choice.
In aerospace applications corrosion resistant (CRES) stainless steel tubing and fittings are the primary components in high pressure hydraulic systems in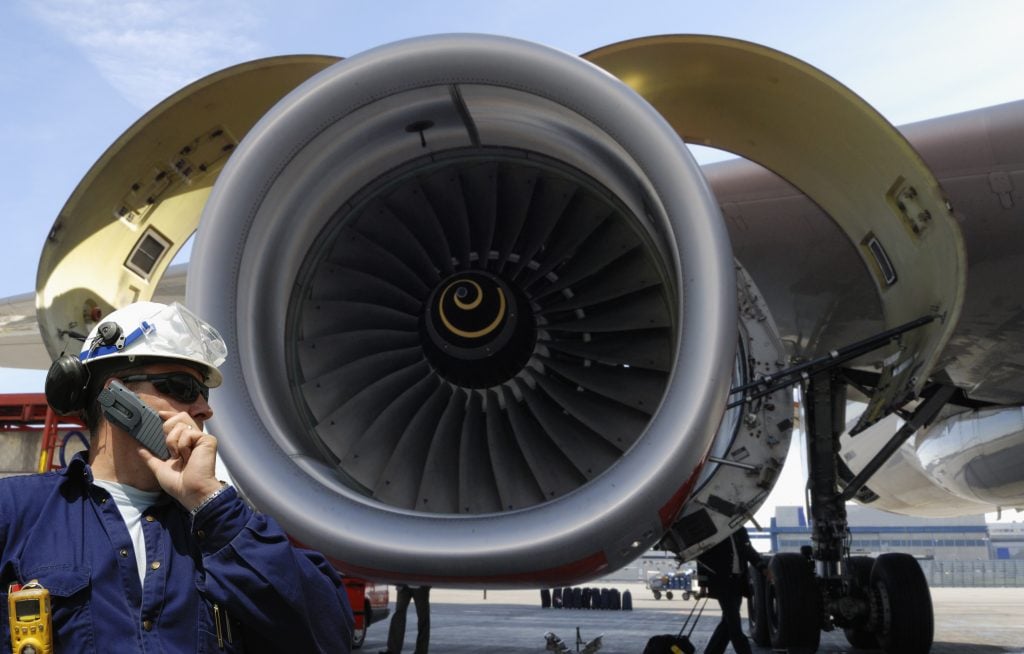 the control of breaks, flaps and landing gears. They are
also used in designated fire zones. To supply product for
these and other aerospace applications manufacturers
must meet stringent aerospace standards and be "AS and Nadcap accredited for Fluid System
Components relating to Fittings and other Machined Components".
Currently, suppliers must be certified to AS9100C including all of the requirements of ISO 9001:2008 for the manufacture of fluid system fittings for the Aviation, Space, and Defense industries. This includes the production of specialty fittings and machined parts. However, in 2018 suppliers will be expected to update their certification to AS9100D which must include the requirements of ISO9001:2015.
In addition, accreditation with the National Aerospace and Defense Contractors Accreditation Program (NADCAP) for fluid distribution systems is required to be placed on the Qualified Manufacturer Listing (QML) in order to be a recognized supplier of these products to the military and aerospace industries.

Aerospace Standard (AS) AS7112, in accordance with SAE AS7003, establishes the requirements for manufacturers of fluid system components to be accredited by Nadcap. Nadcap accreditation is granted to a manufacturer who can demonstrate they consistently provide a product that conforms to all technical specifications and customer requirements.
In addition, aerospace AS9100 supplements ISO 9001 standards with additional quality system requirements to fulfill DOD, FAA and NASA quality specifications.
The Aerospace Standard's audit criteria also requires the manufacturer to provide and substantiate information regarding management practices and processes that may affect the product or service.
Manufacturers who exhibit procedures throughout their organization which substantiate adherence to AS standards can provide high quality products for any market they serve. Even construction, industrial and commercial equipment manufacturers should look beyond "standard" components, and specify Nadcap certified fittings for better performance and service life.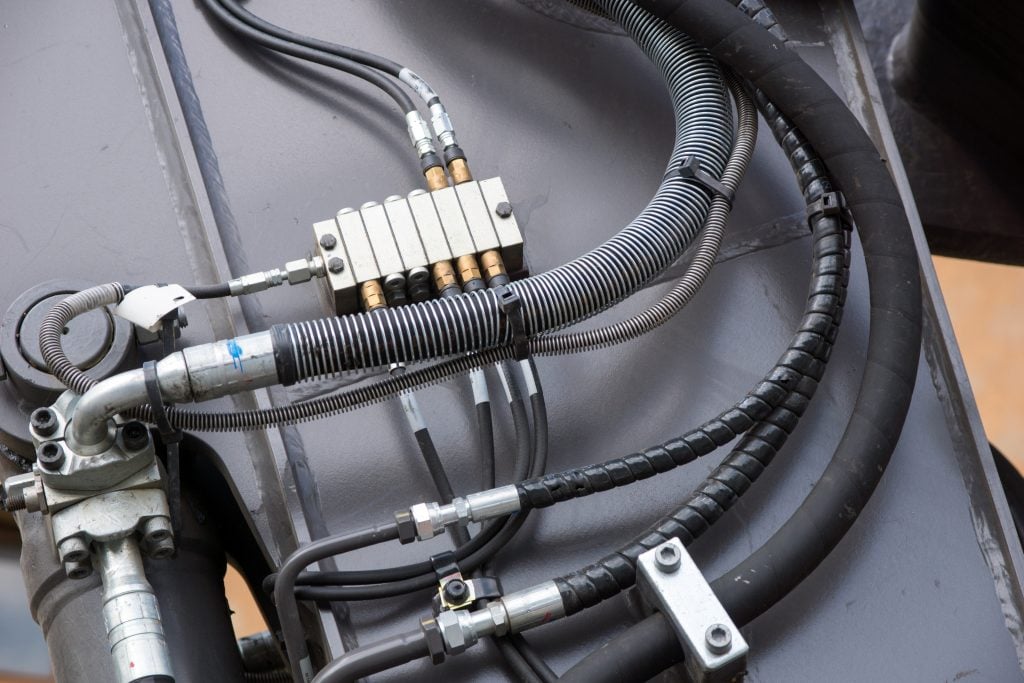 For typical higher pressure (3,000 psi or more) hydraulic system applications in rigid fluid lines corrosion resistant fittings are annealed CRES 304, CRES 321 or CRES 304-1/8-hard. The higher tensile strength of these stainless fittings and thin walled tubing provides a final installation weight that is only slightly more than thicker wall aluminum alloy tubing, yet allows for greater corrosion resistance under higher pressures. Steel lines are used in landing gear and wheel well areas because of the risk of foreign object damage (FOD), where ground debris such as gravel or even ice can easily be kicked up into these critical safety zones.
Due to the high stress on aircraft brakes there is a potential for failure if the wrong hardware is used. It is imperative to ensure the condition of all threads and O-ring seating areas are properly machined into the housing along with the threads of the fittings which seat into the housing ports.
Aerospace Quality Components in Industrial, Construction and Commercial Equipment
Seamless stainless steel tubing is frequently used in hydraulic systems. Seamless tube can be bent
to shape much more easily than steal pipe, withstands higher pressures and connects more securely with the right fittings. It's the same with hydraulic hose. The hose is only as good as the connection.
It is important to use high quality tubing or hose and fittings to ensure an effective seal. That's why components that have been AS9100C and Nadcap certified are often used by OEMs of commercial, industrial and heavy equipment and by maintenance engineers in manufacturing plants and those who maintain earth moving equipment and machinery.
It is common for manufacturers of fluid system components that are qualified to supply low and
high pressure fittings and adapters for the aerospace and military market to also provide these same products for critical applications in industrial, construction and commercial equipment. Components that meet these stringent requirements are often used by some of the top OEMs and maintenance crews in the manufacturing and repair of equipment from off-road and heavy machinery to CNC milling machines. Any equipment or machinery that must withstand harsh environments or frequent actuation can benefit from using military grade materials to ensure top performance and long service life.
Unlike steel pipe, sections of tubing are usually attached with flared or flareless (compression type) fittings. The SAE Aerospace Standard (AS) establishes the requirements for fittings that are used in all types of fluid systems. The more common thread styles and connections include:
A.     AN 24 degree cone flareless connection fittings and nuts for use in aircraft fluid systems at nominal operating pressures up to and including 3000 psi.
B. AN 37 degree JIC (Joint Industry Council) flared internal cone fluid connection fittings for use with 37 degree external cone spherical nose and seal ring fittings are used in many types of aerospace
fluid systems.
C.   O-ring boss (ORB), where a male-threaded part is inserted into a female-threaded part, providing a mechanical rubber seal.
D.   NPT (National Pipe Thread) providing a leak-free seal without the need of PTFE tape or other sealant compound.
E.   Hose Barbs which allow for an easy push-connection of flexible-plastic or rubber hose that is not so easily disconnected.
F.   Hose clamps used to attach and seal a hose onto a fitting such as a barb or nipple.

It is important to note that though some fittings may look identical, no two fittings are the same. The AN (Army-Navy) military standard calls for tighter tolerances and defines all fitting types, whereas the JIC (Joint Industry Council) uses AN specifications as the base line for their own standards and covers fewer sizes. Though JIC fittings and adapters are very similar to the same size AN, JIC tolerances are more lenient than the comparable AN component. Military grade AN fittings are the best choice for critical applications because they provide a superior sealing surface and have tighter dimensional tolerances than JIC fittings. That being said, JIC components are still a reliable choice for less critical applications.
NOTE: It is important to not combine fittings and tubing made of different material in order to avoid corrosion caused by dissimilar metals.
Flared fittings provide significant design and performance characteristics as compared to pipe fittings and can be used with thin-wall and medium-wall tubing. In most hydraulic design applications pipe fittings have long been replaced with flared fittings, particularly in military and aerospace equipment.
In low to medium pressure applications the most common connection type is a flared fitting. Single flare SAE 37° is the standard in most hydraulic systems. SAE standards for the maximum tube wall thickness must be followed before flaring the tube to match the fitting connection.
AN (Army-Navy) Flared Fittings
As with all flared fittings, the tubing is flared in preparation to installation to secure the seal. The flared tube fitting is made up of a sleeve and a nut. With the nut fitted and tightened over the sleeve, it draws the sleeve and flared tubing securely to a cone shaped male fitting to create the seal. The cone on the male fitting is of same angle as the inside of the flare (i.e. 24°, 37°, etc.). The sleeve serves as a support to alleviate vibration at the flare, distributing the energy over a wider area. Male and female AN 37° flared fittings meet Class 3A/3B UNJ/UNJF allowing for tighter tolerances, enhanced exposure to fatigue and longer service life for aerospace and military applications. The tighter specifications of AN fittings also make them ideal for commercial and industrial applications where higher performance is desired.
Also commonly known as compression fittings, flareless fittings are used in medium to high pressure applications. They are comprised of a nut, single or double ferrule and the fitting body. The nut and ferrule(s) slide over a tube with an OD that matches the ID of the receiving fitting. As the nut is tightened with the proper torque, the ferrule compresses the ferrule to the tube, thus providing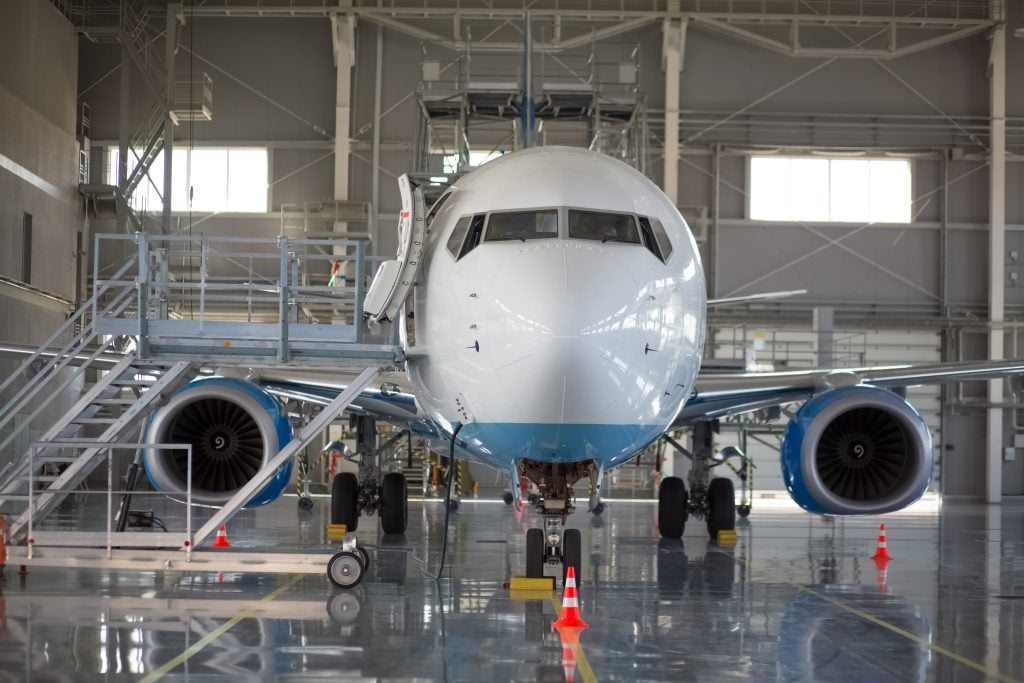 a tight and leak-free seal.
The higher the system pressure the greater the required wall thickness of the tube and therefore more applicable for flareless fittings. Thicker walled tubing is not practical or even possible to flare.
MS (Military Standard) flareless fittings are used predominantly for high pressure (≥ 3,000 psi) hydraulic systems in areas that could experience rigorous vibration or inconsistent pressure. An MS type fitting replaces the need for flaring the tube and still provides a safe and dependable connection.
An MS fitting is made up of a body, a sleeve and a nut. The internal design of the body causes the sleeve to crimp into the OD of the tube as the body and nut are joined. There is a counter bore shoulder in the body of the fitting with a reverse angle of 15° for steel connections, designed to prevent the tubing from an inward collapse when tightening and serves as a sealing force against the body of the counter bore.
O-Ring Boss (ORB) Fittings
O-rings for leak-tight connections are very popular among aerospace equipment designers, typically using a 90 durometer, Buna-N (Nitrile) O-ring. There are two primary types of O-ring boss fittings:
1. SAE Straight-Thread O-Ring Boss Fittings
These fittings incorporate a port connection as recommended by the National Fire Protection Association (N.F.P.A.) for leak prevention in medium and high pressure hydraulic systems. The male connection is a straight thread with an O-ring. The female port has a straight thread and a machined surface to provide a smooth, flat, accurately located surface (minimum spotface), along with a chamfer where the O-ring seats. It seals when the O-ring is compressed into the chamfer when mating the male connection.
The O-ring in an O-ring boss fitting seats between the threads and wrench flats, and is positioned around the OD of the male end of the fitting. This allows for a leak-tight seal which is seated against the
female port.
O-ring boss fittings are either adjustable or non-adjustable. Adjustable O-ring fittings are typically elbows or tees that are installed in a fixed direction. Non-adjustable O-ring fittings are usually plugs and basic connectors that are fitted into a port without the need for alignment.
2. Face Seal or Flat-Face O-Ring (FFOR) Fittings
Face seal and flat-face O-ring connections are considered the best for leak control. The male connector has a straight thread and an O-ring in the face. The female has a straight thread and a machined flat face. The seal takes place by compressing the O-ring onto the flat face of the female, similar to the split flange type fitting. The threads maintain the connection mechanically.
Choosing O-ring boss or FFOR fittings often depends on the location for wrench clearance. However, flange fittings are mostly used with applications calling for ≥ 7/8" OD tubing or extremely high pressures.
Important Considerations for Flared Fittings
Proper tube, hose and fitting installations in aircraft and other military equipment are some of the
most critical applications. They are also critical in heavy machinery, cranes (overhead and boom),
earth moving equipment and other construction and general industrial equipment. The appropriate connection and torque are imperative. Metal-to-metal contact between the fitting and flare is necessary to provide the proper seal. In this respect, never apply pipe compound or sealing tape to the faces of the fittings or flare. It is important that the line assembly is in alignment before applying the designated torque to the fittings.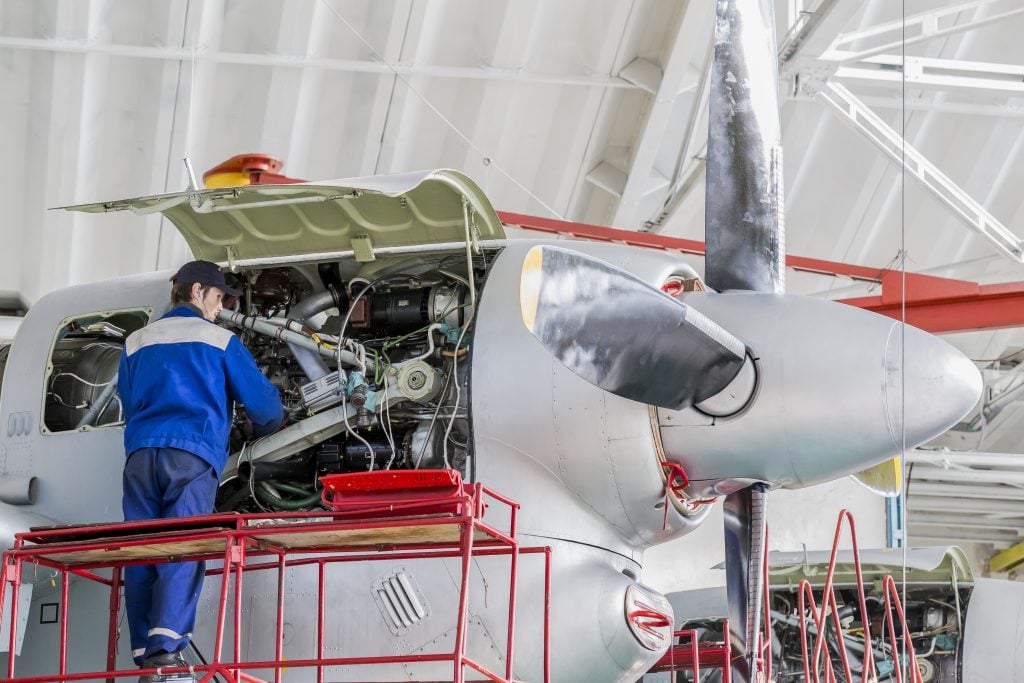 The conditions and environment of a system are
key reasons to use fittings that are AS9100 and
NADCAP certified. Conditions such as temperature,
pressure variations, vibration and external
mechanical load have a significant impact on the
application and should be considered when
specifying system components.
Historically, each industry tends to use the same fittings in the aftermarket that are used in the original equipment. This is typically a good practice. However, more and more maintenance engineers are turning to 'or-equal' specifications that are supplied by aerospace certified manufacturers to ensure better performance and longer service life. As mentioned, even many OEM's of construction, industrial and commercial equipment design their systems with tighter specifications that include the use of these higher quality components.
Sources:
SAE AS9100c
SAE AS7112
Flight Mechanic 1
Flight Mechanic 2
Hydraulics & Pneumatics
Hose Assembly Tips
Valvers